Janitorial & Cleaning Services for
Schools & Child Care Facilities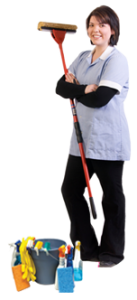 Creating a healthier and safer place for learning.
Thorough cleaning is always important, but it is especially important in schools and child care facilities. With so many youngsters interacting so closely with each other and their environment on a daily basis, eradicating dirt and germs is crucial to a happy, healthy student population.
Experience Counts
Maid For You Janitorial has extensive experience cleaning and servicing schools and child care facilities. In fact, many of our oldest service relationships are with schools and child care facilities. Undoubtedly, this is because it takes trust to choose someone to clean your school or day care center, and Maid For You Janitorial continues to earn that trust.
Training
Our standardized training techniques and unrelenting attention to detail, coupled with our excellent customer service and super-fast response time, ensures that you can be confident that
Maid For You Janitorial
will keep your facility consistently sparkling clean. Your staff, students, and their parents deserve the cleanest, safest environment possible. Take worry out of the equation and give
Maid For You Janitorial
a call today. We can't wait for the chance to exceed your expectations.
Maid For You Janitorial
is dedicated to providing a clean, safe and hygienic learning environment for your students and staff. Furthermore,
Maid For You Janitorial
is flexible and will work with you to accommodate your schedule for the school calendar year, special events, or a particular season.
E-mail us
or
call us for a quote
today!